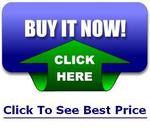 Good Housekeeping Magazine
Good Housekeeping is one of the UK's best selling magazines. It has been published in the UK since 1922, making Good Housekeeping one of the longest-running British magazines.
Good Housekeeping is a magazine specifically for women. Each issue includes articles about women's interests and much of the writing focuses on real practical advice about healthy food, childcare, housekeeping, health issues and so much more. The magazine encourages positive living for modern woman.
We have covered only a small number of the topics covered in Good Housekeeping and we can't really do the magazine justice in just one article. Subscribe to Good Housekeeping and you'll be amazed at what's included in every issue - readers and writers will enjoy the literary articles.
We touched briefly on the heath topics covered in the magazine. These are varied, educational and practical, including diet information, recipes, healthy living, etc.
Your subscription to Good Housekeeping Magazine will mean you get a sizeable discount on the magazine's usual cover price and you'll be reading your copy before it even gets into the shops. On top of the discount, postage to you is free!
Find out why thousands of Good Housekeeping readers renew their subscription every year - order your online subscription now.
CLICK HERE TO SUBSCRIBE TO GOOD HOUSEKEEPING MAGAZINE (See Prices)
Subscribe To Good Housekeeping Magazine
The product testing articles in Good Housekeeping Magazine are a fascinating read and they clear put alot of effort into this content. This is due to the resources the magazine puts into product testing - it's all done by The Good Housekeeping Institute.
Good Housekeeping Magazine has become famous for its Good Housekeeping Seal which has over time become known as the "Good Housekeeping Seal of Approval. The Seal was introduced back in 1909 to show validation of reputable products and services. To date, some 5000 products have been granted the Good Housekeeping Seal and they are all backed by a two-year warranty.
We have already mentioned numerous topics and subjects covered in Good Housekeeping but there's always room for just a few more. Subscribe to the magazine and you'll also have a monthly serving of the latest fashion advice, home styling plus travel and holiday write-ups.
A primary aim of Good Housekeeping is to help its many thousands of subscribers to look and feel great. If you want to make better choices about the things that matter most to you then you will find the magazine to be incredibly useful. You will look forward to the magazine arriving each month.
Good Housekeeping recently gave itself a new image and it looks gorgeous. The magazine is always adding new features, including stunning up-to-date fashion advice, news and information. Fresh new writers have been added to the existing talented team and there are now even more real-life features, financial and consumer advice, fashion and beauty, diet and health and some inspiring homes and gardens articles.
Good Housekeeping History
The Good Housekeeping magazine was launched all the way back in 1885 (2 May, to be precise) by Clark Bryan in Massachusetts, USA. That makes the magazine 125 years old!
Good Housekeeping Magazine hit the ground running and managed to achieve a readership of more than 300,000 by 1911. Move things forward 55 years to 1966 and the circulation had increased to an incredible 500,000 readers. More recently, being able to subscribe online to Good Housekeeping has helped the magazine to reach new readers around the world. The UK version of Good Housekeeping is almost 100 years old, being launched in 1922.
The magazine is famous for having many well known writers and contributors have included Virginia Woolf, Evelyn Waugh and Somerset Maugham to name just three.
Recent Magazine Content
Great value Christmas stocking fillers - hundreds of gifts for less a fiver!
The latest gadgets tried and tested by the Good Housekeeping magazine team - latest up is memory boosters.
Fashion for the holiday season - party glamour tips and tricks, plus look amazing in a little black dress.
Tips on how to make quick money when you most need it. Ways to make a quick hundred quid that won't land you in prison.
Miranda Hart talks openly to Good Housekeeping about her friends, body image and dating.
CLICK HERE TO SUBSCRIBE TO GOOD HOUSEKEEPING MAGAZINE (See Prices)
You may also be interested in: