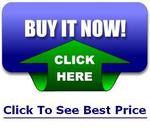 PC Format Magazine
PC Format is the only magazine that delivers you the latest PC games and hardware, in one entertaining big read - from exclusives on up-and-coming shooters to in-depth analysis of the latest technology.
Every issue comes with a packed double-sided DVD, hot games demos, essential toolkits and much more.
PC Format is about three things. More games. More kit. More entertainment. The three key elements that PC Format Magazine readers have asked them to focus on, time and time again, done to absolute perfection.
You'll find the very best on games previews, reviews, insider interviews and ways to play your favourites better. You'll find more reviews of the performance kit that matters, together with breakdowns of new technology and the most inspiring hardware workshops on the face of the planet.
Your online subscription to PC Format will get you a handy discount off the usual cover price and the magazine will be delivered straight to your door before it reaches the shops.
Recent Magazine Content
Secure your PC - learn how to scan your computer properly for viruses, rootkits and malware.
Making and encoding home videos and movies.
Easy-to-follow guides and tutorials, ie. building your own super network.
CLICK HERE TO SUBSCRIBE TO PC FORMAT MAGAZINE (See Prices)
You may also be interested in: