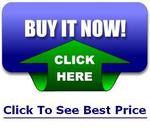 Q Magazine
Q Magazine is THE music magazine. It is published monthly in the UK, with a readership of well over 700,000 people.
Founders Mark Ellen and David Hepworth were dismayed by the music press of the time which they felt did not cater for the generation of older music buyers who were buying the then new CD technology from artists other magazines would ignore such as Paul Simon, Level 42, or Dire Straits.
Modeled after Rolling Stone, Q Magazine was first published in 1986 and set itself apart from much of the other music press by being produced monthly and with higher standards of photography and printing.
Q Magazine was billed in the early years by its sub-title "The modern guide to music and more". The name was originally intended to be Cue (as in the sense of cueing a record, ready to play) but was changed to avoid being mistaken for a snooker magazine. Another reason, cited in Q's 200th edition, is that a single-letter title would be more prominent on newsstands - an obviously pressing concern for a new publication.
CLICK HERE TO SUBSCRIBE TO Q MAGAZINE (See Prices)
Recent Magazine Content
Noel Gallagher talks exclusively to Q Magazine about definitely maybe not getting Oasis back together.
Green Day answer readers' questions. Even the really stupid ones.
Madness look back on a long and successful career and try to work out how it happened!
The Q Challenge - ravers try to create soul music and indie bands take on dubstep.
CLICK HERE TO SUBSCRIBE TO Q MAGAZINE (See Prices)
You may also be interested in: