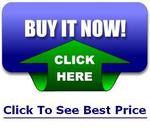 Your Horse Magazine
Your Horse is the UK's best-selling equestrian magazine for people who love everything about horses. Published monthly, Your Horse magazine offers real, practical advice to help owners and riders care for their horse.
Written by a dedicated team of equine experts, Your Horse regularly includes features on better riding, horse care, stable management and a useful horse buyer's guide.
A subscription to Your Horse magazine will see your copy arrive before it's in the shops and delivery is free. Subscribe online and you'll get a discount on your normal cover price.
CLICK HERE TO SUBSCRIBE TO YOUR HORSE MAGAZINE (See Prices)
Subscribe To Your Horse Magazine
Subscribe online to Your Horse Magazine to receive your copy every month, delivered to your door. Depending on your subscription term, you will receive six or 13 issues and payment can be made by direct debit or credit/debit card. A subscription to Your Horse is an ideal gift for someone else or can be a great way for you to enter a vibrant community of helpful, friendly riders. Common problems and solutions, such as coping with vices, are regularly shared in the magazine to assist other riders, owners and trainers.
Your Horse magazine will develop your confidence when riding and help you to deal with insecurities. For more advanced riders, there are developed routines and tips, such as how to ride barefoot. If you're looking for something new for you and your horse, you will find plenty of ideas in every issue.
Recent Magazine Content
Equine behaviourist Emma Massingale helps Your Horse readers to better bond and develop trust between horse and rider.
Your Horse's regular Buyer's Guide looks at hi-vis clothing and other essential safety kit.
Getting back in the saddle after Christmas and the New Year, with schooling and hacking advice for the winter.
Equine health - helpful advice on how to care for your horse, including how to keep your horse's digestive system happy.
Inspirational true-life stories from Your Horse subscribers about how a unique horse changed their life forever.
CLICK HERE TO SUBSCRIBE TO YOUR HORSE MAGAZINE (See Prices)