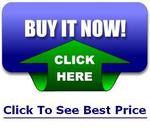 The Hummingbird Bakery Cookbook
If cooking cakes is your thing then The Hummingbird Bakery Cookbook will be a delight that will fuel your passion for baking.
The Hummingbird Bakery is a famous bakery in Portobello Road, London. They arrived in London back in 2004 with the aim of providing customers with great-tasting cakes and patisseries which blow away the junk served up in supermarkets. There is simply no comparison!
The Hummingbird Bakery Cookbook will give you an insight into how one of London's best bakeries produce such inspiring cakes.
In this inspiring cookbook, the talented chefs from the Hummingbird Bakery share their recipes and secrets. Easy-to-follow instructions and recipes will show you how to make your own delicious bakes - sixty of them! These include fluffy, light cupcakes with beautiful buttercream frosting, a mouth-watering lemon meringue pie and loads more. The Hummingbird recipes definitely focus on outstanding taste but unlike many bakery cookbooks, this book also puts just as much emphasis on producing cakes that look as good as they taste.
The Hummingbird Bakery say that their mission to provide amazing cupcakes began when they realised that they could not buy 'real' cupcakes' which were fluffy with buttercream icing. They also struggled to find moist layer cakes or authentic American pies. The solution? The Hummingbird Bakery determined to bake and sell them themselves and ever since, the bakery's "unfussy recipes" have proved to be hugely popular and now with the help of this cookbook, you can find out how they do it.
The chefs behind this cookbook from The Hummingbird Bakery have made it clear that you do not need to spend hours and hours in the kitchen, fussing over complicated recipes. It's not all about lots of time and complicated cooking - it's more about doing things RIGHT and learning from the experts who do this every day. And it works!
Inside the Cookbook
The chapters in The Hummingbird Bakery Cookbook include cakes, cupcakes, pies, muffins and more. They include cheesecakes, cookies and plenty more to get your teeth into.
The cookbook's author, Tarek Malouf, grew up in in London and honed his skills at The American School in London's St John's Wood where he discovered his passion for cupcakes and other delicious American desserts. Tarek started his vision for The Hummingbird Bakery in 2002 and two years later, his vision became reality. Since then, the bakery has branched out and now has other branches in South Kensington, Soho and Notting Hill.
The Hummingbird Bakery Cookbook is Tarek Malouf's first cookbook and it's a brilliant debut. The book was first published in 2009 to considerable acclaim from other chefs and home-baking lovers. It has sold more than 300,000 copies worldwide. Here are just a few comments from customers who have already purchased this cookbook:
"I bought this book a few days ago and I have since been on a baking frenzy!"
"The book itself is simply beautiful. It is well laid-out."
"It's a fantastic book, great recipes which came out beautifully."
"If you're truly passionate about cakes, you'll love this cookbook."
"If you only own one cake-making book then this should be it. The recipes are easy to follow, the pictures look delicious and the cakes turn out every bit as good as in the book."
"All of the recipes have turned out well and have tasted lovely."
Buy Now - The Hummingbird Bakery Cookbook (See Price)
You may also be interested in: