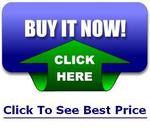 Mr Men Complete Collection
From Mr Tickle to Mr Impossible, the awesome Mr. Men have been entertaining children since 1971. Everyone has their own favourite Mr Men and this box set will bring back some great memories.
This special gift box is a complete collection - it contains all 43 of Roger Hargreaves' wonderful Mr Men books. Ideal for children aged three and above, the Mr Men box set is a perfect Christmas gift for children who love reading or are learning to read. Long after the other Christmas presents have been shoved in the cupboard (or broken), your Mr Men collection will be there.
This Limited Edition Box Set includes 43 paperback Mr Men books, written by Roger Hargreaves before his premature death in 1988. Fantastic value and charmingly presented, the Mr Men Complete Collection is a perfect gift for your children or even for yourself.
Mr Tickle
Mr Silly
Mr Uppity
Mr Cool
Mr Good
Mr Rude
Mr Small
Mr Daydream
Mr Forgetful
Mr Nonsense
Mr Clumsy
Mr Noisy
Mr Perfect
Mr Lazy
Mr Jelly
Mr Messy
Mr Clever
Mr Brave
Mr Rush
Mr Busy
Mr Impossible
Mr Tall
Mr Nosey
Mr Quiet
Mr Strong
Mr Dizzy
Mr Topsy-Turvy
Mr Cheerful
Mr Grumpy
Mr Bump
Mr Mean
Mr Greedy
Mr Bounce
Mr Funny
Mr Fussy
Mr Chatterbox
Mr Slow
Mr Mischief
Mr Grumble
Mr Wrong
Mr Sneeze
Mr Happy
Mr Snow
Mr Muddle
Mr Worry
Mr Skinny
This box set ideal for young children - the books contain many pictures and they're very easy to follow. The Mr Men books have proved to be excellent for children learning to read.