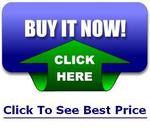 Edge Magazine
Edge Magazine is the world's most respected multi-format video game magazine, delivering incisive, intelligent writing and stunning designs with extensive news, interviews and preview sections.
Edge Magazine is independent, intelligent, informative, and delivered with unrivalled design values.
Covering hardware and software from all over the world, whether it's online, portable, coin-op, PC or console, Edge covers them all, giving detailed, clear and impartial reviews to tell you what you need to know, not what the developers want you to think.
CLICK HERE TO SUBSCRIBE TO EDGE MAGAZINE (See Prices)
Edge Magazine Subscription
Buy your subscription to Edge Magazine online today and you'll get a great discount on the cover price. Your subscription will get you a cool 13 isssues of the magazine and it'll be delivered to your door before it reaches the shops.
Edge is a multi-format computer and video game magazine published by Future Publishing in the United Kingdom. It is known for its industry contacts, editorial stance, distinctive anonymous third-person writing style, yearly awards and longevity.
The magazine was launched by Steve Jarratt, a long-time video games journalist who has launched several other magazines for Future. One of Edge's forerunners was ACE.
Recent Magazine Content
Edge looks at Disney's computer-animated movie Wreck-It Ralph and how it nails game culture.
Design rules that will make all computer games better.
Edge magazine looks PlayStation 4. How it's designed to win the next-gen war and it's controller that will change the way we play.
An exclusive, in-depth analysis of the upcoming Grand Theft Auto V, including artwork and screenshots.
CLICK HERE TO SUBSCRIBE TO EDGE MAGAZINE (See Prices)
You may also be interested in: