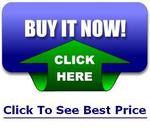 PC Gamer Magazine
PC Gamer Magazine is a PC games magazine that is that brilliant at delivering authoritative, honest, informative and entertaining games reviews. PC Gamer is the ultimate games buyer's guide.
Each issue of PC Gamer Magazine also offers exclusive previews, insightful features and comes with a 9GB DVD packed with the latest demos.
PC Gamer is a magazine for real PC gaming enthusiasts. Not only do they bring their readers the best-written reviews and previews, they've also got their collective finger on the pulse of the communities that make PC gaming such an exciting world.
Your subscription to PC Gamer Magazine will get you a cash-saving discount off the normal magazine price and every issue will be sent direct to your door before it even reaches the shops.
Whether it's telling you if Steam or Windows Live is best, identifying the right graphics card for you or showing you how to build your new PC or playtesting the latest fan-made mods, PC Gamer magazine are always hunting in the darkest corners for the best stories going.
Recent Magazine Content
Swedish independent game developer Mojang (creator of Minecraft) talk to PC Gamer, plus lots more exclusive interviews.
Learn to make your own PC games - tips and advice from the experts.
Reviews of new games and revisits to old classics.
Loads of free gifts, trial access to new games plus free complete games - recently Hawken VIP and Scrolls.
CLICK HERE TO SUBSCRIBE TO PC GAMER MAGAZINE (See Prices)
You may also be interested in: