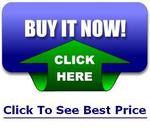 GamesMaster Magazine (Games Master)
Games Master Magazine is the world's most exciting multi-format games magazine, and is the only magazine to offer comprehensive coverage of the biggest and best games on every machine, every month.
In every issue you'll find the biggest scoops across all the formats - Xbox 360, PS3, Wii, PS2, PSP, Xbox, Gamecube, GBA, DS and PC. And inside every issue you'll find a massive 4,000 cheats and tips to help you finish those tricky levels.
Subscribe To GamesMaster
GamesMaster is a monthly multi-format computer and video game magazine published by Future Publishing in the United Kingdom. GamesMaster Magazine was launched in January 1993 to complement the television show of the same name. While the show has since ceased broadcasting, the magazine has carried on.
GamesMaster is the biggest selling multi-format video games magazine in the United Kingdom, even outselling its critically acclaimed sister publication Edge Magazine.
Subscribe to GamesMaster and your magazine will be in your hands before it gets into the shops - and you'll save on the standard cover price.
Recent Magazine Content
Three epic games fight it out for the title of killer game of the year.
GamesMaster gets hands-on with brand new release Hitman: Absolution, the fifth game in the Hitman series.
Reviews of Dishonored, plus Resident Evil 6 and Grand Theft Auto V go under the microscope.
GamesMaster's famous prize giveaways, including hundreds of pounds worth of Gears of War goodies.
CLICK HERE TO SUBSCRIBE TO GAMESMASTER MAGAZINE (See Prices)
You may also be interested in: