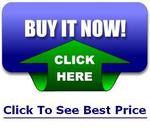 Official Playstation Magazine
Official Playstation Magazine is the complete guide to PlayStation gaming, offering complete coverage of PS3, PS2 and PSP.
The emphasis is firmly on the next-generation experience provided by Sony's super-console, and each magazine comes with a Blu-ray demo disc packed with playable Playstation 3 demos.
Official Playstation Magazine looks and feels like a real glossy treat, embodying everything the PS3 stands for. Offering insightful features and trusted reviews, Official Playstation should be a reference bible for every serious PS3 owner.
CLICK HERE TO SUBSCRIBE TO OFFICIAL PLAYSTATION MAGAZINE (See Prices)
Subscribe To Official Playstation Magazine
Your online subscription to Official Playstation Magazine will get you a huge discount on the ordinary price paid in the shop. Even better - you won't have to wait to get your issue as it'll be in your hands before it's even had chance to get onto the newsagent shelves!
Each month, Official Playstation magazine brings together the most exciting news, views and reviews on planet PlayStation.
Direct access to Sony means you find out about the important stuff first, but our editorial independence also enables us to put together an unflinchingly honest reviews section, ensuring you never have to buy a bad game again.
With fresh, modern design and clear, intelligent writing, OPM is essential reading for any PS3 owner serious about enjoying the finest entertainment system in the world.
Recent Magazine Content
In-depth reviews of the latest new releases, including Assassins Creed III and Far Cry 3.
An exclusive interview with Tore Blystad, the director of Hitman Absolution: Professional.
Official Playstation magazine's readers share views on the best Playstation games of 2012.
CLICK HERE TO SUBSCRIBE TO OFFICIAL PLAYSTATION MAGAZINE (See Prices)
You may also be interested in: