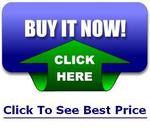 Official Nintendo Magazine
Official Nintendo Magazine is the ultimate source of Nintendo news for real gamers. The official status of this magazine gives it unlimited access to the newest Nintendo games and the people who make them, and the latest revelations on new hardware as they happen.
Every issue of Official Nintendo Magazine comes packed with exclusive news, interviews and features, as well as hands-on previews of upcoming games and honest, accurate reviews. The Official Nintendo Magazine team of respected gaming experts are the best in the business, committed to making every page a must-read for Nintendo fans.
And it's not just words and pictures - every issue comes with a fantastic free gift that no self-respecting Nintendo fan would want to miss.
Your online subscription to Official Nintendo will get you all this plenty more besides - join the action!
CLICK HERE TO SUBSCRIBE TO OFFICIAL NINTENDO MAGAZINE (See Prices)
Subscribe To Official Nintendo Magazine
Your subscription to Official Nintendo Magazine will get you a cool discount on the ordinary price paid in the shop. Even better - you won't have to wait to get your issue as it'll be in your hands before it's even had chance to get onto the newsagent shelves.
Recent Magazine Content
Official Nintendo magazine goes crazy about the newest Nintendo console, the Wii-U.
Several months after its release, Resident Evil: Revelations is still terrifying the magazine's team.
CLICK HERE TO SUBSCRIBE TO OFFICIAL NINTENDO MAGAZINE (See Prices)
You may also be interested in: