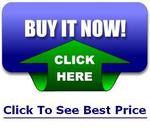 Official XBox 360 Magazine
Official XBox 360 Magazine an exciting multi-channel gaming experience. For the first time, a magazine, playable demo disc and website are all connected and fully interactive, thanks to the technological marvel of Xbox Live.
For the first time, gamers can easily get involved in their community and take control of their Xbox 360 experience with Official XBox 360 Magazine.
CLICK HERE TO SUBSCRIBE TO OFFICIAL XBOX 360 MAGAZINE (See Prices)
Subscribe To Official XBox 360 Magazine
Your subscription to Official XBox 360 Magazine gets you a magazine each month which is packed with exclusive previews of new games, expert insider and community comment, brilliant features from the best writers in the industry and a reviews section that you can really trust to direct you to the very best new releases.
Plus you'll find daily breaking Xbox 360 news on the magazine's dedicated website, along with extra screens, exclusive in-game videos and interviews, lively forums and massive archives of previews and reviews.
Your subscription will mean you get a discount on the normal cover price of XBox 360.
Recent Magazine Content
Official XBox 360 magazine's exclusive review of Hitman Absolution.
An end-of-year special, rounding up of the best, most explosive XBox 360 games of 2012 and a look ahead to 2013.
Game news and reviews of all the latest releases and forthcoming titles, including Defiance and Lost Planet 3.
CLICK HERE TO SUBSCRIBE TO OFFICIAL XBOX 360 MAGAZINE (See Prices)
You may also be interested in: